Tooling design and development
⇒Tooling production and production process design
Complete in-house tooling design and process design.CX uses latest software including CAD, Simufact, Creo, CAM, to design and developed the tooling.
Base on the high-tech tooling design software, CX not only to enhance our product quality, but also shorten the lead time to produce samples. In addition, CX is able to involve early with our customers during the product development stage, in order to produce the most suitable product per customers requirement.



Tooling developmentand design
Multi-spindle Machining facility

(L)CNC Wire Cut E.D.M. Series

(R)Die-sinking EDM EA-S Series Catalog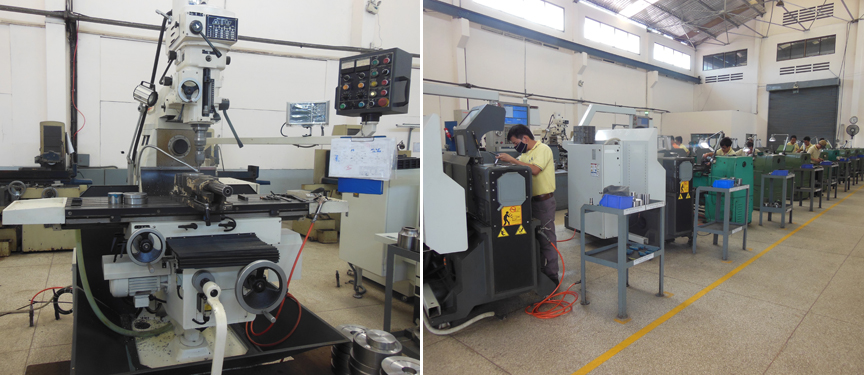 (L)Milling Machines, vertical

(R)Tooling production line

Heat treatment equipment

( Other equipment )
Sawing machine
Lathes and Turning Machines
CNC Lathes
NC Lathes
Grinding machine
Multi-Function(ID/OD) Grinder
Die Spotting Presses
Bench Grinders
Digimatic height gage
Vertical measuring instruments
Contourecord
Mold Polishing Machines