Cleaning injection molding room and Stable temperature processing room
We can meet consistently from mold design and manufacturing to injection molding, heat treatment and inspection in Vietnam.
We use the injection machines of 5t-200t and specialize the small-sized precision parts. We also manufacture the mold parts and jig.
* We have been able to meet from mold design and manufacturing, injection molding to Heat treatment, since we had equipped the quenching heat treatment furnace on March 2013.



Stable temperature room

From Aug, 2012 started making mold in the stable temperature processing room to make the precise parts.

Cleaning injection molding room

All employees must wear dust-proof clothes and enter production area by air shower room. Not operate in injection molding line with material that is easy to cause dust.


Management policy of YUWA in 2018

We also manufacture medical parts in white room molding plants, clean room inspection rooms and mold rooms in constant temperature rooms.
Certified ISO13485 on Oct. 2013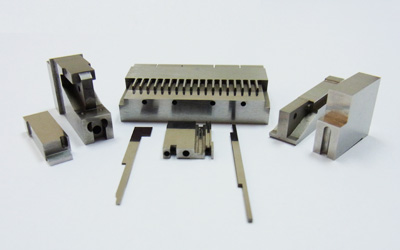 Mold part and processing
●Maintenance, EDM, WE, SG are equipped to maintain and make molding die.
●Started making all molding parts from Jan.2010.
●Started the heat treatment from May.2013
Click here for Mold part and processing

Mold design and production

All parts of molding die are designed in 3D and use CAD to try assembly.
Click here for Mold part and processing


Injection moldingrntest
We set up the injection machines of 5t - 200t in the cleaning injection molding room, and all injection molding machines are equipped with camera connected with sensors in order to prevent molding die from being damaged.
Click here for Injection Molding