What is Fact-Link ?
FactLink Vietnam is a company introduction site for manufacturing companies based in Vietnam. We utilize the database of more than 3,000 registered manufacturers and factories and help you to search for suppliers and factories in Vietnam. The information posted includes business domain, products, location, industrial park, and contact information. We also provide services to support the manufacturing industry in Vietnam, such as factory searching support. Please contact us via phone ((+84)888767138) or Email (info@fact-link.com.vn)

FEATURE ARTICLE
Che Ye Hardware Co.,Ltd
Manufacturing of precision springs, press and lathe products.
Our company was established in July 2001 as a specialized manufacturer of springs under the investment of 100% Jing Xin Co in Binh Duong province - a major economic area in the South of Vietnam, Since our establishment, we are proud to supply springs for HONDA, YAMAHA, SUZUKI, AQUA, BROTHER and many other Japanese companies .
CHE YE manufactures many pressed products and lathe products including coil products, such as extension spring, compression spring, torsion spring, and other types of spring. We also respond to small or mass quantity with short delivery times.
Moreover, we also practice our own quality control system, and we always try to improve the production process in each stage from quality inspection, workplace environment, and human resource development,
In order to maintain high quality and solid customer satisfaction, we strictly manage our system and production process.
---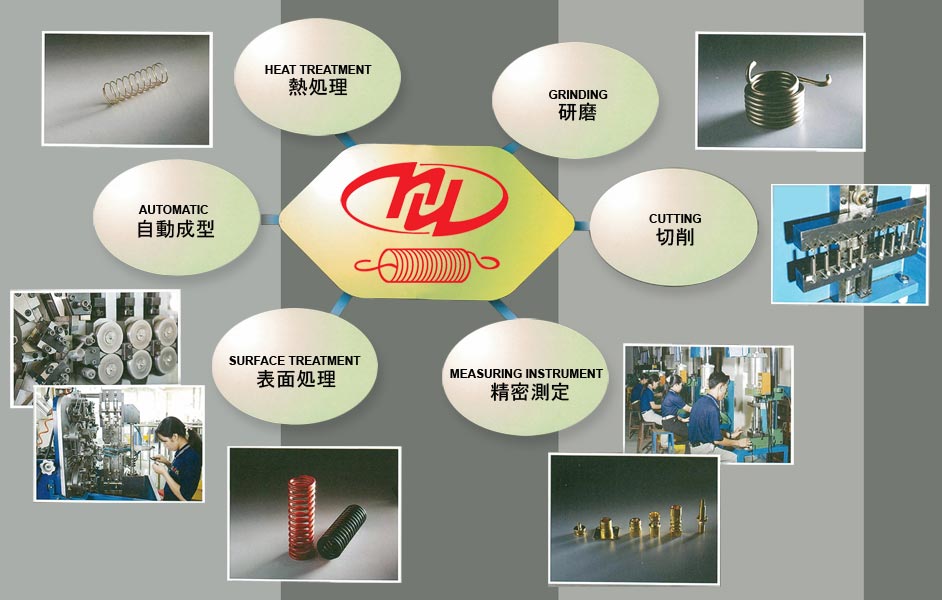 We offer the high quality spring trusted towards the customers in the world.
Precise and high quality
While consumer products are becoming more and more compact, sophisticated, the demand for springs is also becoming complicated. With our large numbers of the latest CNC equipment, pressing equipment and inspection equipment, we will bring to the market stable springs of uniform quality without breaking the process of piling up in the process.
Timely speed response
We will respond to customers quickly from request to quotation, production to delivery, and pursue customer satisfaction with timely response according to the customer's production plan.
Excellent engineers
With more than 20 years of experience from head office, we have built an excellent team with well-qualified Chinese and Vietnamese engineers.
More details
---

---


INTRODUCE COMPANY
---
SEEBEST CO.,LTD

---

---

Precision medical devices and Precision automotive components
Specilizing manufature & design, Test tools-process, Turbo parts manufature & assembly
+ Assembly - process medical devices.
+ Manufacture, process the automotive parts.
+ Design and manufacture the inspection - processing tools
+ Create CAD 3D drawing
+ Process the welding slim metal sheet
+ Design and manufacture the tools
+ Other hand, perform manufaturing the other precision parts as (mechanical processing, heat treatment, surface treatment, grinding-filing)
---
---
FEATURED EVENTS
UPDATE
RECENTLY REGISTERED COMPANY

INFORMATION / EVENTS
Search by Category
Factory, Rental factory
Mold Design / Production / Mold Material
Parts processing, machining, assembly
Surface Treatment, Plating and Painting
Printing, Packaging, Label
Equipment, machines, precision instruments, measuring instruments, robots, tools
Friendly - Environment · LED · water treatment · Used Pỏuducts
Construction, Architecture, Construction Material. Raw Material
TRADING
Logistics
Business Support
Consumer Goods and Service