What is Fact-Link ?
FactLink Vietnam is a company introduction site for manufacturing companies based in Vietnam. We utilize the database of more than 3,000 registered manufacturers and factories and help you to search for suppliers and factories in Vietnam. The information posted includes business domain, products, location, industrial park, and contact information. We also provide services to support the manufacturing industry in Vietnam, such as factory searching support. Please contact us via phone ((+84)888767138) or Email (info@fact-link.com.vn)

FEATURE ARTICLE
Accretech Vietnam co.,ltd (Belongs to Capital of Tokyo Seimitsu Co.,ltd Japan)
Coordinate Measuring Machine
Since its foundation in 1949, Tokyo Seimitsu Group has consistently focused on developing products that contribute to improving our customers' productivity and on providing good customer support. In recent years we have witnessed huge and dramatic changes in the fundamental organization of manufacturing and technical design of products throughout the world as a consequence of globalization,the rise of eco-consciousness and the exponential adoption of IT products. Tokyo Seimitsu Group, while being a global Company Group nonetheless proudly retains a sense of craftsmanship and excellence in its product manufacture which is based on a more traditional sense of product development expressed in the Japanese concept of "Monozukuri " which relates to " the art of making things".
---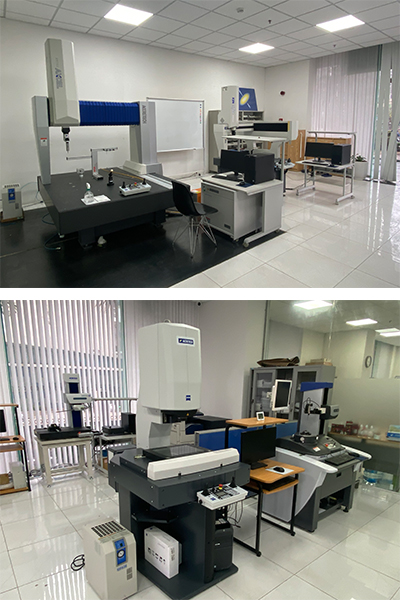 Production site
Coordinate Measuring Machine
Coordinate Measuring Machine (CMM) helps us with controlling & assuring those industrial component's reliable qualities, including distances, angles, hole pitches, geometrical tolerance, and any other component's shapes & contour profiles.
Roughness & Contour Profile Measuring Machine
Roughness & Contour Profile Measuring Machine will help you confirm the qualities of surface finish parameter defined by ISO/JIS, and how the components shapes like distance, angles, hole pitches etc. by sharper stylus than CMM and more high precision, smaller, and detail profile detection would be available.
Roundness & Cylindrical Measuring Machine
We applied those air control technologies to develop Japanese-1st Roundness machine on 1967. Holes, circles, and any other cylindrical profiles should be strictly controlled and assured for the components of Automobile, Motorcycle, Aerospace, and any other machine tools etc. for our safety and comfortable transportation. This machine should help you to confirm Roundness, Flatness, Concentricity, Cylindricity, Squareness etc.
Click here for more details
---

---


INTRODUCE COMPANY
---
---
---
FEATURED EVENTS
UPDATE
RECENTLY REGISTERED COMPANY

INFORMATION / EVENTS
Search by Category
Factory, Rental factory
Mold Design / Production / Mold Material
Parts processing, machining, assembly
Surface Treatment, Plating and Painting
Printing, Packaging, Label
Equipment, machines, precision instruments, measuring instruments, robots, tools
Friendly - Environment · LED · water treatment · Used Pỏuducts
Construction, Architecture, Construction Material. Raw Material
TRADING
Logistics
Business Support
Consumer Goods and Service