What is Fact-Link ?
FactLink Vietnam is a company introduction site for manufacturing companies based in Vietnam. We utilize the database of more than 3,000 registered manufacturers and factories and help you to search for suppliers and factories in Vietnam. The information posted includes business domain, products, location, industrial park, and contact information. We also provide services to support the manufacturing industry in Vietnam, such as factory searching support. Please contact us via phone ((+84)888767138) or Email (info@fact-link.com.vn)

FEATURE ARTICLE
GLEATT COMPANY LIMITED


Construction, Civil work, Building work, Foundation work (pile / ground improvement) , Earth retaining work, Temporary work, Plant installation work, Used construction machine sales, Construction machine repair
Centered on Retaining work, GLEATT COMPANY LIMITED supports a wide range of construction such as Foundation pile construction, Hard ground drilling construction and Pile removal construction. Japanese employee will respond carefully and provide Japanese quality works in Vietnam.
---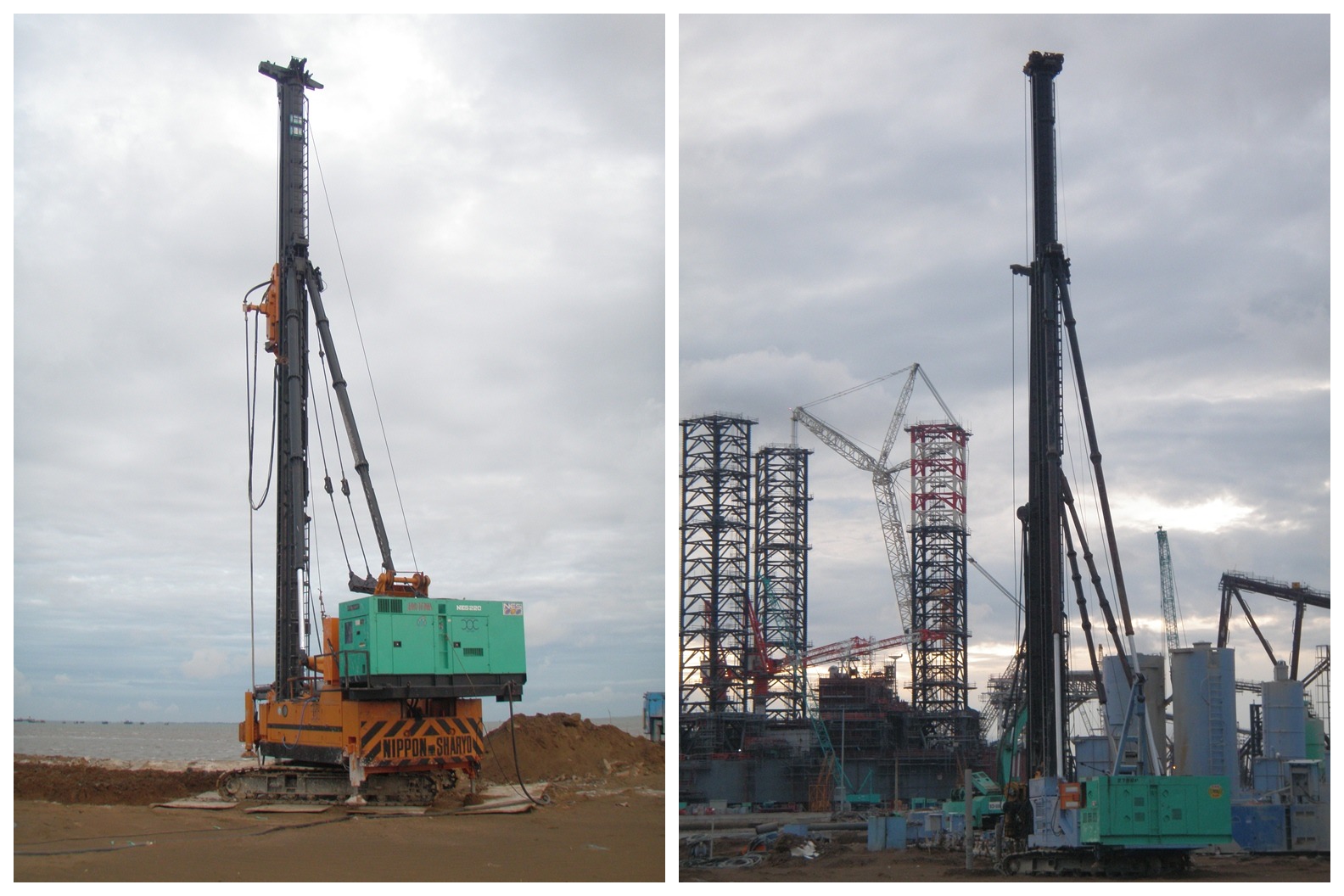 GLEATT'S STRENGTHS
Construction of Japanese quality works
Experienced Japanese team will assist to be able to complete the construction work with schedule and quality that other companies in Vietnam cannot do. You can get quality works like in Japan
Japanese consulting team
Our Japanese staff will directly advise and answer all questions for customers
We support a wide range of construction methods
Construction, Civil work, Building work, Foundation work (pile / ground improvement) , Earth retaining work, Temporary work, Plant installation work, Used construction machine sales, Construction machine repair
Click here for more details
---

---


INTRODUCE COMPANY
VINH THANH PLASTIC COMPANY LIMITED

---

---

Specializes in injection molding, blowing molding and Mold making for Packaging Plast
Established in 2004, We are an enterprise specializing in manufacturing household plastic products, industrial plastic products and processing products according to customer requirements with a production area of ​​about 7000m2. We produce household plastic products, industrial plastic such as paint containers, chemical containers, lubricant bottles, detergent bottles, cosmetic/chemicals bottles ... with a closed process from designing according to customer requirements, mold making, manufacturing, printing, packaging...
In addition, we can produce products according to customer requirements (Custom-made products) with the main raw materials used: PP, HDPE, LDPE, LLDPE, ABS, PVC, PTU, PS

CHUBU ENGINEERING VIETNAM CO., LTD

---

---

Roll Forming sheet metal processing, long, short, hole processing, complex shapes
CHUBU ENGINEERING CO., LTD have engaged in plastic process technology for roll forming over fifty years since its foundation in 1968 in Japan. We have processed over 5,000 products, which is still increasing. Chubu Engineering Vietnam Co., Ltd. was established as a subsidiary of CEC on March 15, 2019, and has begun providing professional Roll Forming technology in Vietnam.
---
UNIVERSAL ROBOTS

---

---

Cutting Edge Cobots From the World's #1 Collaborative Robot Manufacturer
We're dedicated to bringing safe, flexible, and easy-to-use 6-axis industrial robotic arms to businesses of every size, all over the world. We develop industrial collaborative robots that automate and streamline repetitive industrial processes. This approach enables production departments to assign staff members to more enjoyable tasks – creating jobs that provide them with new challenges and add value to the company.

IBUKI INDUSTRIAL CO.,LTD.

---

---

Specialized in supplying metalworking machines, metal sheets, press machines
Our company was established in 1963, specializing in providing all kinds of machine tools,
Old machine tools are complex products that are valued by different conditions not only the machine or the manufacturer, but also the conditions of use, frequency of use , maintenance time. Therefore, when buying and selling with long experience together with careful consideration contributes to calculate the optimal value.

In addition, not only the old types of machinery and equipment, even new plans and the latest machinery, our experienced staff will listen to your requests and from there suggest the direction. Project optimization for customers.
If interested in mcos machine please contact us!
---
Paint Finishing Technology & System Co.,Ltd

---

---

We design and produce Powder Coating Booth, Liquid/Wet Painting Spray Booth etc
Professional painting technology
PFT company(Paint Finishing Technology & System Co.,Ltd) began operations in Vietnam in 2003 as we found that there is a lack of finishing expertize professional servicing for the growing painting user
Local and Export Market

Our customers are usually involved in manufacturing building construction, steel structural works, building renovation works, aluminum works, wooden works and paint finishing or power coating system to be incorporated into the overall process.

Best Spring Industry Co. Ltd

---

---

Precision spring maker(Compression spring,Tension spring,Torsion spring, Flat spring)
Best Spring expand sphere of operation proactively in Taiwan. We are supplier for not only the motorcycle manufacturers but also other fields . Moreover, in quality control, we practice own quality control system in each stage of a production process, and always try to improve and produce the good effect. In order to meet customer\'s demand, we always improve a quality, delivery on time and cost, and we do our best to aim at the company which customer can be satisfied.
---
FEATURED EVENTS
UPDATE
RECENTLY REGISTERED COMPANY

INFORMATION / EVENTS
Search by Category
Factory, Rental factory
Mold Design / Production / Mold Material
Parts processing, machining, assembly
Surface Treatment, Plating and Painting
Printing, Packaging, Label
Equipment, machines, precision instruments, measuring instruments, robots, tools
Friendly - Environment · LED · water treatment · Used Pỏuducts
Construction, Architecture, Construction Material. Raw Material
TRADING
Logistics
Business Support
Consumer Goods and Service