What is Fact-Link ?
FactLink Vietnam is a company introduction site for manufacturing companies based in Vietnam. We utilize the database of more than 3,000 registered manufacturers and factories and help you to search for suppliers and factories in Vietnam. The information posted includes business domain, products, location, industrial park, and contact information. We also provide services to support the manufacturing industry in Vietnam, such as factory searching support. Please contact us via phone ((+84)888767138) or Email (info@fact-link.com.vn)

FEATURE ARTICLE
AKEBONO KASEI VIETNAM CO.,LTD.
Plastic profile extrusion and secondary assembly. Plastic pallet, Hand truck, PP sheet etc.
Akebono Kasei Vietnam was established in 2007 as a subsidiary in Vietnam in the Hanoi-Daitu Industrial Park. After that, in April 2013 we established a second factory in Tien Son IP - Bac Ninh.
We are manufacturing ​​a wide range of plastic products from plastic pallet, PP sheet to profile extrusion. Especially, manufacture and sales of various plastic products such as auto parts, home appliances parts and stationery parts and building materials.
We will keep in mind the motto "Quality is the top priority" and provide integrated production from plastic profile extrusion to secondary processing.
---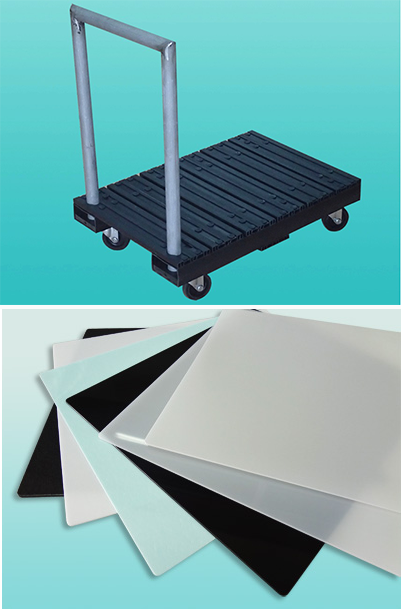 We produce a wide range of plastic products from resin pallets and PP sheets to profile extrusion molding.
Plastic profile extrusion molding
In response to customer requests, we manufacture and sell various plastic products such as automobile parts, home appliances, stationery, and building material parts.
● Product
Edge materials, wiring cover moldings, building materials, ceiling inspection frame materials, stationery parts, tubes, pipes, solar packing, LED lighting PC covers, sheet related, PVC compounds, plastic pallets, packaging materials
● Material
PVC (hard / soft), ABS, PS, PP, PE (HD, LD), PET, acrylic, nylon PC, POM, PBT, various elastomers
Resin pallet
①Custom-made
②Various shapes
③All plastic
④Safety with the slip
⑤Paper dust and wood chips do not occur
PP Sheet
①Requests your size
②Protective sheet for pallet
③Cover plate for Thomson machine
④Sheet palette
⑤For pallet stacking
⑥Packaging material
⑦Breakage prevention
Click here for more details
---

---


INTRODUCE COMPANY
FUJIMOTO SANGYO VIETNAM CO., LTD

---

---

Screw products(iron · stainless steel · nickel · aluminum · copper · titan · plastic)
Screws used as parts of all kinds of products such as automobiles, buildings and electronic parts. In Fujimoto Industry, in addition to ISO standard products, we provide stocks of various materials, shapes and dimensions, ranging from national standards such as JIS, DIN, ANSI, group standards, manufacturer standard products, and screws with special shapes not in the standard
---
Japan Plus Vietnam Co.,Ltd

---

---

Design and manufacture of vacuum molded products
We are a longtime, experienced manufacture in the field of manufacturing packaging materials, packaging, industrial plastic products such as trays, plastic blister shaping, shock absorbers .... We can manufacture all products according to customer\\\\\\\'s demand and budget, such as commercial package for industrial products transport tray · cosmetic · food tray ...

Texel Seikow VN

---

---

Sales of corrosion resistant chemical equipment and apparatus
We have always listened to our customers problems and concerns, and by understanding their needs, we have found various solutions enabling us to stay on the path of continuous improvement. Corrosion-resistant / Plastic / Environmental preservation are summed up in our Keyword, and 4 TEXEL products and industries, such as Pumps, fans / blowers, Environmental Equipment and Maintenance, are the embodiment.

PROSH SAIGON CO., LTD

---

---

Plating and Wire processing
We also meet the OEM production combined with press and welding process as well as a plating and wire processing. We can meet a small quantity-large variety and prototype as well as mass products timely.
---
H-FIELD VIETNAM CO.,LTD.

---

---

Product packging maker !
Production of a flexible packaging materials. From a planning of package design to production and sale. We deliver the Paper boxes and Labels, Non-woven bags and Plastic cases, etc. from Vietnam factory.
---
FEATURED EVENTS
VIETNAM HARDWARE AND HAND TOOLS 2019

Date: 4 th – 7 th Dec, 2019
Venue: Saigon Exhibition and Convention Centre (SECC), 799 Nguyen Van Linh, Dist.
7, Ho Chi Minh Cit...

ロンハウ工業団地が製造業向けセミナーを開催。ファクトリンクが共催します(2019年12月6日)

● Time: December 6, 2019 (Friday), 2pm-5pm
● Location: Longhau Industrial Park Management Office, Can Giuoc District, Long An Provi...
UPDATE
RECENTLY REGISTERED COMPANY

INFORMATION / EVENTS
Search by Category
Factory, Rental factory
Mold Design / Production / Mold Material
Parts processing, machining, assembly
Surface Treatment, Plating and Painting
Printing, Packaging, Label
Equipment, machines, precision instruments, measuring instruments, robots, tools
Friendly - Environment · LED · water treatment · Used Pỏuducts
Construction, Architecture, Construction Material. Raw Material
TRADING
Logistics
Business Support
Consumer Goods and Service