What is Fact-Link ?
Fact-link is an epoch-making site for company introduction related to manufacturing placed in Vietnam. Initially it has set up as an E-commerce trading floor for Japanese manufacturing in Vietnam, in near future we will offer service of supporting manufacturing as wide range of network connect local and foreign-affiliated company with Japanese company.

FEATURE ARTICLE
Denka Advanced Materials Vietnam Co.,Ltd (DAV)
Possibility of chemistry - Specialize in various types of adhesive tape, packaging film for electronic components
We are a subsidiary of Denka Company Limited, Japan, established in 2013 with the purpose of manufacturing and distributing adhesive tape "VINI TAPE Ⓡ" used for the automotive wiring (wire harness) and the film "DENKA THERMO FILM Ⓡ" used for transporting electronic components, semiconductor components. Taking advantage of quality, delivery and cost advantages, we will make every effort to support and satisfy customers.
---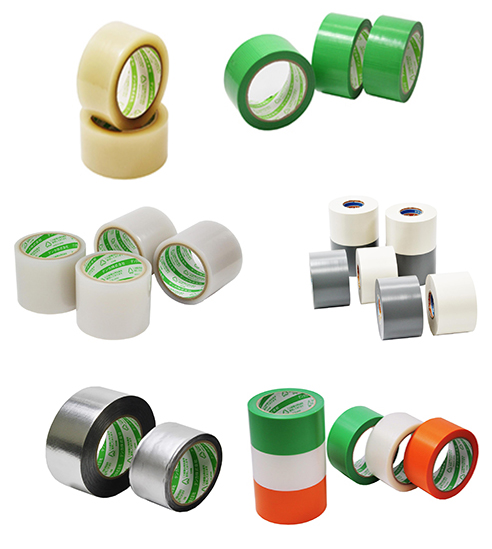 PVC insulation adhesive tape - Vini TapeⓇ
VINI-TAPE® is designed based on many years of accumulated knowledge, and its high quality has been maintained by the quality control (QC) of Denka.
Five Advantages Of VINI-TAPE®
● Superior Holding Power
● Less Telescoping
● Excellent Storage Stability
● Excellent Heat Resistance
● Eco-friendly
Click here for more details
HARNESS TAPE

In 1964, we harnessed our experience with VINI-TAPE to launch a variant for automotive wiring. This product has a long history of reliability. We can support a variety of specifications according to our customers' needs. We also offer environmentally friendly alternatives: we can provide products with lead-free adhesive stabilizers, and replace adhesives in some of our products with low-VOC (Volatile Organic Compound) alternatives as needed.
Click here for more details
---
Other products
We provide a variety of tapes that contribute to affluent life and better living environment!If you have any inquiries relating to adhesive tape, please do not hesitate to contacts us!
(1) Vinyl tape for air conditioning ducts (non-adhesive type)
(2) Vinyl tape for air conditioning ducts be not fallen apart or come off (non-adhesive type)
(3) Vinyl tape for air conditioning ducts (adhesive type)
(4) Aluminum tape
(5) Curing tape (weak adhesive type)
(6) Curing tape (strong adhesive type)
(7) Repairing tape used for greenhouse
(8) Antistatic OPP tape
Click here for more details

---


INTRODUCE COMPANY
---
KIWA INDUSTRY CO.,LTD.

---

---

Machine processing and precision machining
We undertake all kinds of part processing with the facilities including MC, NC miller, NC lathe, wire cut machine, griding machine, etc. Our company will offer good products for lower price to customers by delivering full support from machine processing, design, production to maintenance to reduce costs.
---
Akiba Coating & Technology Vietnam Co.Ltd.

---

---

Processing plated, metal surface treatment and insulating coating
In Ho Chi Minh, we are handling surface treatment such as nickel (electrolytic / electroless) and metal plating such as chrome from electrodeposition coating, and this is an insulation as the only Japanese surface treatment plant.

In cooperation with Japan, we also sell equipment such as plating lines, plating tanks and jigs, and utilize the production technology established within the company to support technical support for kaizen proposal and in-house production .

KTC (VIETNAM) CO., LTD.

---

---

Rubber parts for automobiles, motorcycles, OA rubber rollers
We operate 100-250 ton vacuum automated molding machines and produce each industrial product according to customer\'s specifications. We are undertaking a wide range of parts ranging from automobile / motorcycle parts, mobile phone parts to OA parts such as FAX and printer.

We offer \"One Stop Production\" from material selection to molding, assembly and secondary processing of painting. At the completion of product molding, we utilize non-contact external diameter measuring machine and presented satisfactory data.
---
UPDATE