What is Fact-Link ?
FactLink Vietnam is a company introduction site for manufacturing companies based in Vietnam. We utilize the database of more than 3,000 registered manufacturers and factories and help you to search for suppliers and factories in Vietnam. The information posted includes business domain, products, location, industrial park, and contact information. We also provide services to support the manufacturing industry in Vietnam, such as factory searching support. Please contact us via phone ((+84)888767138) or Email (info@fact-link.com.vn)

FEATURE ARTICLE
TPR Vietnam Co., Ltd
Japanese maker which mainly engine parts and dealing with a wide range of products
TPR Vietnam is a company that manufactures and sells engine parts, electrical parts, rubber parts, and plastic parts. Our head office's TPR celebrated its 80th anniversary in 2019. And the technological expertise we have cultivate passed on to powertrain parts such as piston ring, cylinder liner, sintering parts. Through this, we have earned a high reputation for our technical excellence from so many customers around the world.
TPR Vietnam celebrated its 10th anniversary in 2016, and in 2017 it had established a 5th factory in VSIP 2-A. At the 5th factory, we are production and sell other than engine parts such as electrical components parts(toilet seat / refrigerator heater), rubber parts (O rings, seal parts), plastic parts (extrusion). In addition to conventional engine parts, we have electric parts, rubber parts, plastic parts, so please feel free to contact us first.
---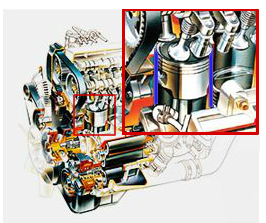 TPR's products
Powertrain Maker
Piston Rings
Cylinder Liners
Valve seats
Valve guides
FA and Electrical parts and Plastic parts
Slide guide for the rubber seal
O-ring
Aluminum foil heater
Plastic parts: Plastic extruding
TPR Environmental Technology
The automobile society and next-generation engines face a number of challenges, particularly the need for improved fuel efficiency to more effectively use limited resources and restrictions on exhaust emissions to halt global warming. TPRV is contributing to development of engines that are gentle on the environment by leveraging its expertise and original technologies.
Click here for more details 
---

---


INTRODUCE COMPANY
IBS MANUFACTURING VIETNAM CO., LTD.

---

---

Pumps, Gas generators, Valves, Flow control equipment
IBS Co., Ltd. is a hybrid manufacturer with trading company functions for flow control equipment.
IBS MANUFACTURING VIETNAM CO., LTD. mainly manufactures its own products and maintains equipment, and also sells valves, pumps, and gas generators manufactured by its own company in Vietnam.
We will do our best for further growth in order to realize high quality and provide Japan quality and Japan pride from our factories in Asia.

SG SAGAWA VIETNAM CO., LTD

---

---

Domestic/International Relocation Services, Express delivery, Trucking, Warehousing, Freight Forwarding, Customs Clearance, Quality Control Services
SG Sagawa Vietnam has been established as an overseas subsidiary of SG Holdings Group in 1997. We provide integrated logistics solutions in Vietnam, and we are the only foreign company licensed to provide a full package of logistics services. From import/export customs brokerage, international air/ocean freight forwarding, trucking, warehousing (General, CFS, Bonded), we have been the trusted logistics partner for many valued clients, aiming to provide the highest quality of service at all times.

PRINTEC OHTOMI CO., LTD.

---

---

Printing of various adhesive labels, stickers, barcode labels, and in-mold labels
PRINTEC OHTOMI CO., LTD. has its own factories in VSIP Bac Ninh Industrial Park near the capital Hanoi (about 30 minutes by car) and in Dong Nai Province (40 minutes by car from HCM). We print adhesive labels such as in-mold labels for oil bottles, bar code labels, pop labels, caution labels, and general labels.
As an adhesive label/sticker specialist, we will meet the needs of everyone inside and outside Vietnam.
Please do not hesitate to contact us.
---
ACO CO., LTD.

---

---

Manufacture and sales of various sound/vibration sensors and sound/ vibration measuring instruments
ACO Co., Ltd. was established as a sound measuring instrument manufacturer in 1972, branched out into the vibration-measuring segment in 1977 and continues to expand today as one of largest enterprises in the sensor industry in Japan. Our products are based on human living environments. We manufacture a diverse line up of products for quality management, maintenance, controls, product research and development, various kinds of instruments, construction and medical departments.
Business Description: Manufacture and sales of various sound/vibration sensors and sound/ vibration measuring instruments.

I.T.O CORPORATION VIETNAM Co., Ltd. (ITO Vietnam)

---

---

LP gas, natural gas and CNG systems and equipments (Pressure regulator, valves, tanks, etc.)
I.T.O CORPORATION VIETNAM Co., Ltd. (ITO Vietnam) is a 100% Japanese company which installs and sells LP gas, natural gas and CNG equipment (Pressure regulator, valves, tanks, etc.) and designs LP gas, natural gas and CNG supply systems in Vietnam. We also propose air-heated evaporators that do not use electricity, reduce carbon dioxide emissions, and contribute to global warming countermeasures. We also design and construct an LPG-AIR gas supply system that mixes LPG and air as an alternative gas to CNG supply.
---
YASHIMA NBV CO., LTD

---

---

OEM production option in Vietnam
YASHIMA NBV CO., Ltd. is engaged in sheet metal, can manufacturing, assembly and painting of iron and stainless steel plates in Vietnam. Since August 2017, we started our business in Le Minh Xuan Industrial Park in southern Vietnam.
In partnership with partner companies, we provide consistent support for final products such as aluminum extrusion processing, resin molding processing, and surface treatment processing (painting, plating).
---
FEATURED EVENTS
UPDATE
RECENTLY REGISTERED COMPANY

INFORMATION / EVENTS
Search by Category
Industrial estate (Land for lease, Factory for rent)
Mold Design / Production / Mold Material
Parts processing, machining, assembly
Surface Treatment, Plating and Painting
Printing, Packaging, Label
Equipment, machines, precision instruments, measuring instruments, robots, tools
Friendly - Environment · LED · water treatment · Used Products
Construction, Architecture, Construction Material. Raw Material
TRADING
Logistics
Business Support
Consumer Goods and Service
Agriculture, Fisheries