We have our wish fulfilled with mechanical processing which special technology compare with another company.

 
Parts design → Raw material → Mechanical processing → Heat treatment → Surface treatment
→ Grinding/Polishing → Transfer to assembly stage

With the desire is responding quickly the needs of customers and consumers, we're making every effort and perform consistency the manufacturing mechanical parts in a short time - low cost - high quality - high precision.



High precision and super precision

We ensure that the actual data will be exact to micromet, all of measuring points is set with unit 0.1 µm.

Solve problems that you are experiencing !

+ For material
+ For front surface treatment
+ For durability
+ For processing/building
+ For quality 
+ For local tax and transportation
Don't hesitate contact to us any time you wish

The \"Production management\" commitment.

We ourselves build the management software system in Excel file, anybody, anytime, anywhere also can confirm visually manage of situation at the factory in real time.

Precision mechanical devices for medical use.
 
 
The rotary tools used in civil industry, and specialized handpieces, used in dental health.

+ Dental mechanical components
+ Specialized mechanical components

* Small LOT, wide variety, regardless of material
Specializes in high difficulty processing technology and micron processed products.

Precision mechanical components used in the automotive
Precision mechanical metal processing and precision components for Turbun Turbo, that used in automotive.

+ The Turbo used for small gasoline mold.
+ The Turbo use Diesel oil to meet to environmental requirements.

Precision mechanical components for the most advanced medical devices

To make a differentiation from other companies, we are striving to improve the quality by introducing state-of-the-art equipment, expanding labor-saving production systems, new businesses, sales activities for highly difficult products with all employees. .

Trainees handing down TANOI craftsmanship. 6 trainees per year received technical education at TANOI for 3 years, returned Vietnam and trainees inherited the set-up-quality control system to SEEBEST.

A factory for processing that requires special processing technology with Japanese-level engineer group is also opened in Da Nang, Vietnam.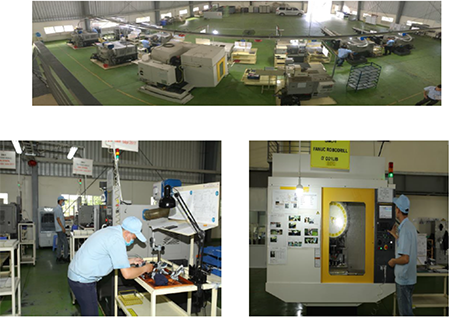 General Information:
Company name JONE TECH COMPANY LIMITED
Address: Lot E, Road No 7, Hoa Khanh Industrial Park, Hoa Khanh Bac Ward, Lien Chieu District, Da Nang City, Vietnam
Tel: (0236) 361 1799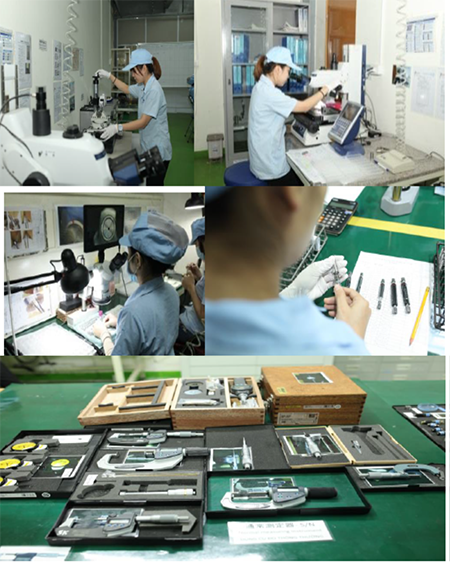 NC lathe equipment
• TUGAMI lathe with TUGAMI BARFIDER 1 axis: 9 units
• TUGAMI, HASEGAWA NC small precision board: 6 units
• Machine center: 2 units
• Sandblasting machine: 1 unit
• MITUTOYO surface roughness meter: 1 unit
• MITUTOYO shape measuring instrument: 1 unit
• MITUTOYO microscope: 1 unit
• MITUTOYO roundness measuring instrument: 1 unit
• Other measuring instruments